In less than 12 months, I was back in Bangkok for the third time. Probably no other place in the world can beat Bangkok in terms of cost-benefit ratios and that can explain why so many organisations decide to hold international meetings there even if it is not easy to find persons who speak English.
I think that the factors that contribute to Bangkok being a great place for international meetings include the following - good international flight connections, easy to find cheaper flights, good infrastructures, really polite and friendly population, good food and relatively cheap hotel accomodation.
We held the meeting in a four star place called Prince Palace, right to the Bo Bae wholesale clothes market & fruit-vegetable market in a crowded and busy area of Bangkok that is close to the tourist attractions as well. The cost of double rooms including a wonderfully huge breakfast was just 36 Euros per night, that is only 1250 Rs per person per day, an amount impossible to think of even in India, forget Europe. In Italy you can't find a room for that amount even in the bare-essential places run by the nuns. The place is accessible to persons with disabilities and staff was really helpful, always ready to go an extra mile. I don't remember organising such a hassle free international meeting ever before. I mean that in terms of logistics and general issues, since no place in the world can save you from usual problems related to speakers or particiapnts that don't turn up or decide to behave like prima donnas.
***
This time there was no time for going around the tourist places but still I managed to squeeze in a morning trip to the Ayutthaya, the old capital of Thailand till about 150 years ago. If you like old ruins of Buddhist temples, visit Ayutthaya, it has wonderful atmosphere and the old temples declared as world heritage by UNESCO are unforgettable. I rented a bicycle in Ayutthaya and had a great time cycling around the city.
This trip had a small hitch. At the end of the morning, while walking back to the market to catch the minibus back to Bangkok, I decided to stop at a nice modern looking barber shop. My hair were really long and so I thought that I can get a small trimming. However, my gestures to explain what I wanted were not understood by the young lady in the shop, who smiled at me and before I could understand what was happening, I had a lawn-mower on my head. By the time I could shout and stop her, I already had an almost bald patch on the side my head.
Realising her mistake, the lady suggested that she could make close cut hair on the sides and keep them long in the centre in the horse-mane style popular among certain young persons, who like their hair in bright colours. At the end, I came back almost bald to Bangkok and all the other meeting participants were very surprised by my changed appearance.
So if you want a haircut in Bangkok, remember to explain it really well! Here are some pictures from this trip to Ayutthaya.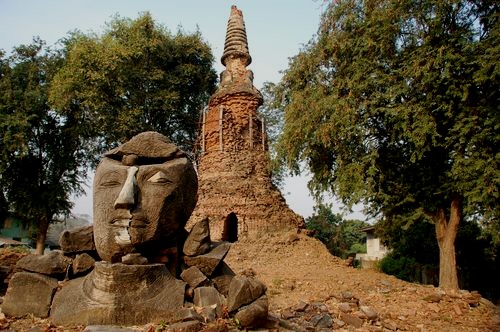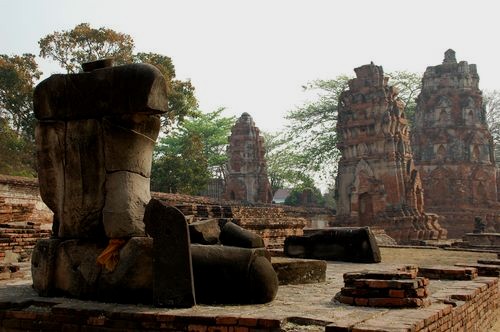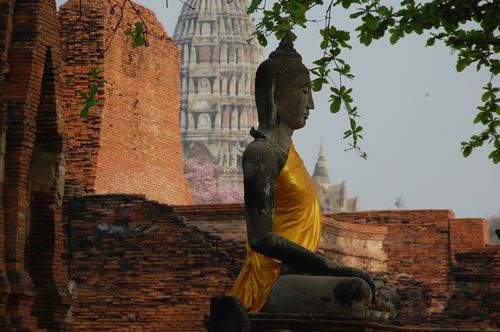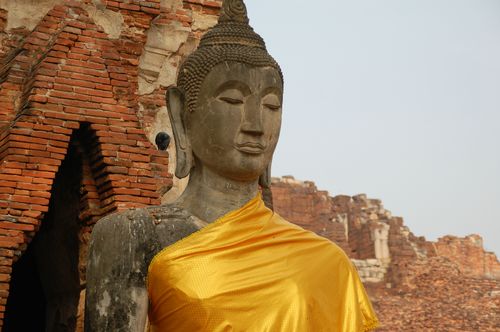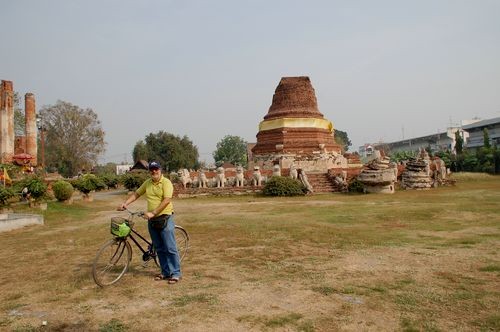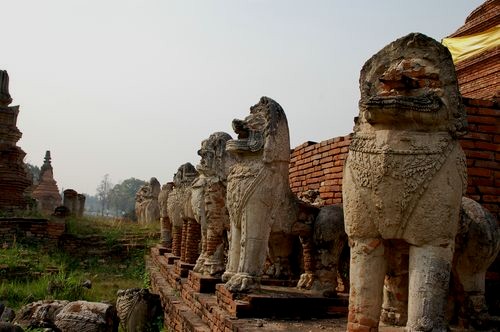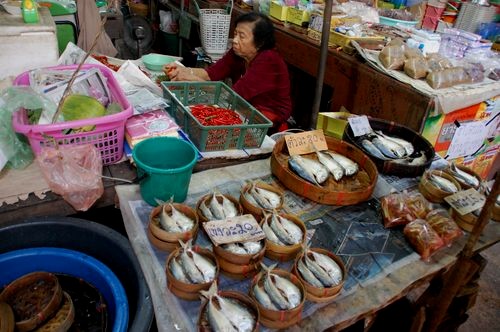 ***
This post was originally written in 2010