Came back last night from Vienna. We stayed in a Jesuit house in the periphery of the city, near the summer palace of the king, Schonenbrunn and the Tiergarten zoo. One evening, I did find the time to go the city. It was cloudy and cold with occasional rains.
Vienna
is like a wedding cake with baroque buildings all around. I walked down from cathedral in Stephanplatz to the opera house where Strauss had conducted his symphonies, along a road that could have been in Hong-kong or any where else, with slick shop-windows, crowds, Armani, Hugo Boss and Macdonalds. Actually you only need to go to a shopping mall any where in the world and you can find the same atmosphere.
In a small Turkish kebab shop, the man asked me if I was from India. "From where?" his eyes lighted up. For some time we chatted in Punjabi. His Jullundher dialect was so strong that I could hardly understand him. He had been around. Italy, USA, Canada, UK. Emigrant lives. He made me a big kebab with extra helping of every thing, including the hot red chilly sauce.
In the end, while choosing a picture to represent the Vienna visit, I choose the ceramic statue of the cows from the garden in front of a restaurant near the Jesuit house.
I thought of the cows sitting in the middle of road in Delhi, munching placidly, uncaring about the fumes of buses and scooters going around them. Would they look better if their owners painted them in reds and yellows? Would they be envious of these shining ceramic cows, forever in middle of a garden. Perhaps not, here in Europe they risk being served on a plate.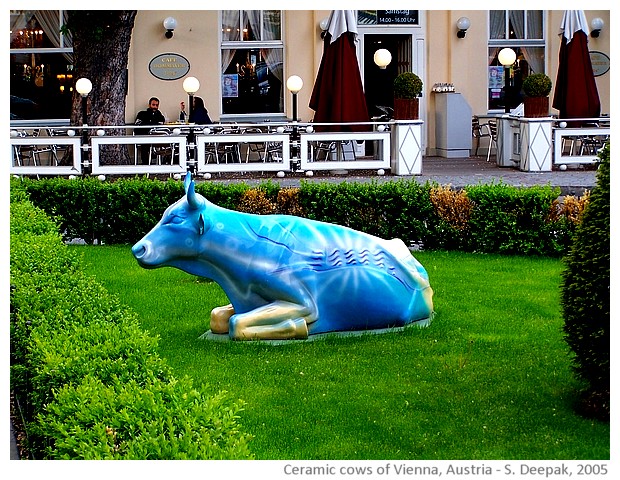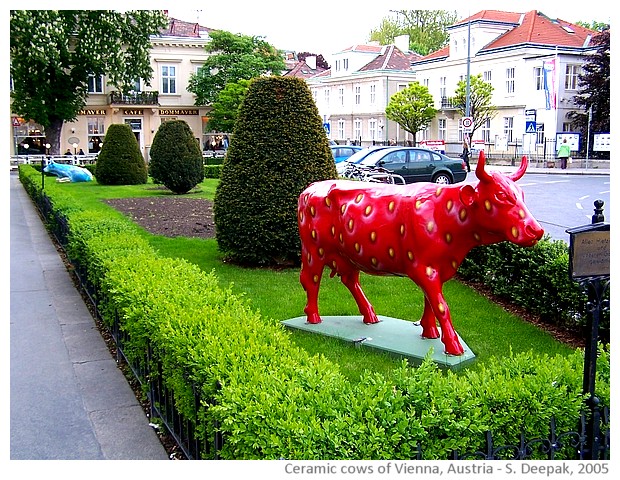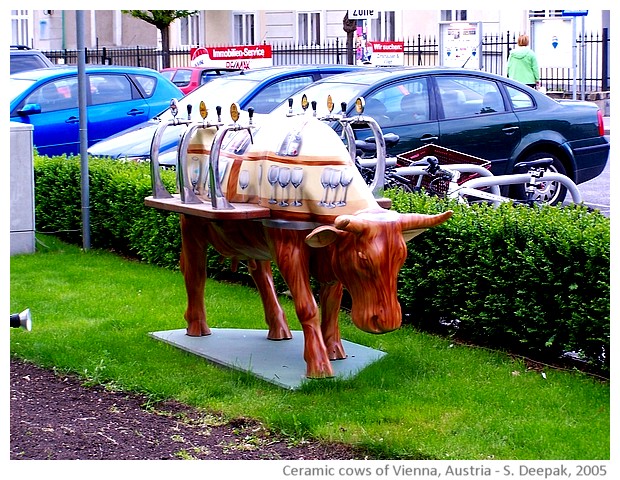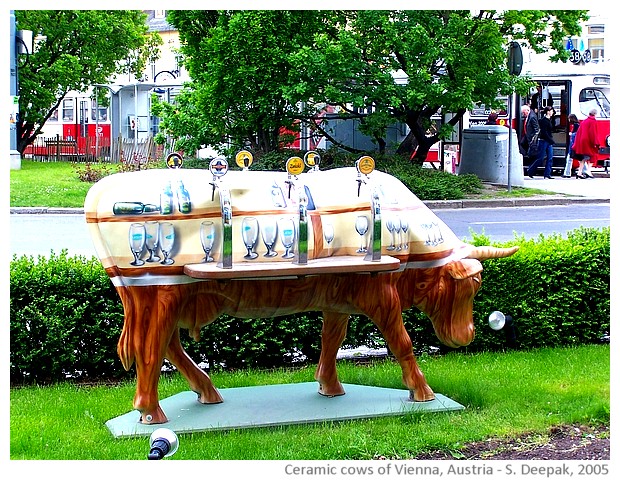 ***