Came back from London last night.
My cold was getting worse and I had a board meeting, yet I found time to run to park of Villa Angeletti to watch preparations for
Bologna Per tot parade
. In the local Bologna dialect, "per tot" means "for every one". It is the festival for welcoming the summer, organized by students from Bologna University and local associations.
This year though summer seems to be hesitating if it should come or not. The
Par Tot parade
was a riot of colours. There were mainly students and young persons, a few smoking pot, almost everyone drinking wine and having fun. There was even an Anand Marg group in the parade with Acharya Kamleshwar Nanda from India.
I clicked a lot of pictures. Even after deleting many of them because they were blurred, still there are so many nice ones. Here is just a sample of those pictures.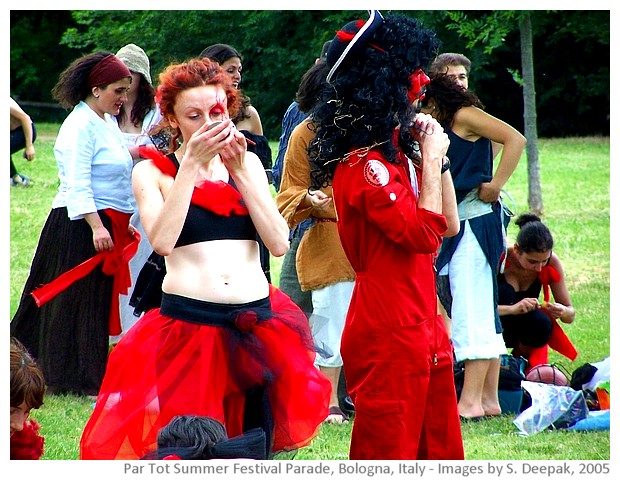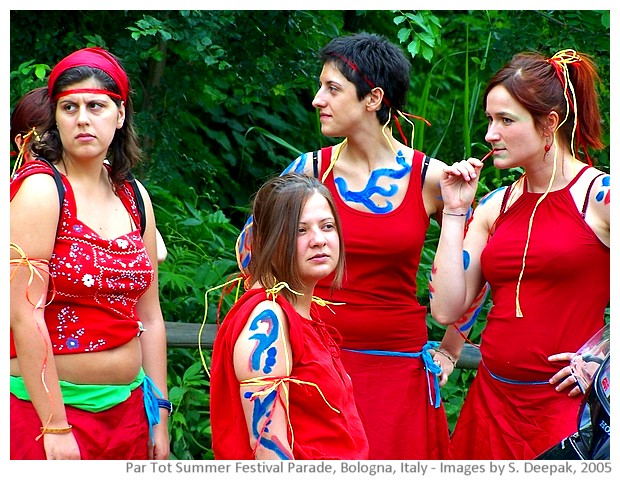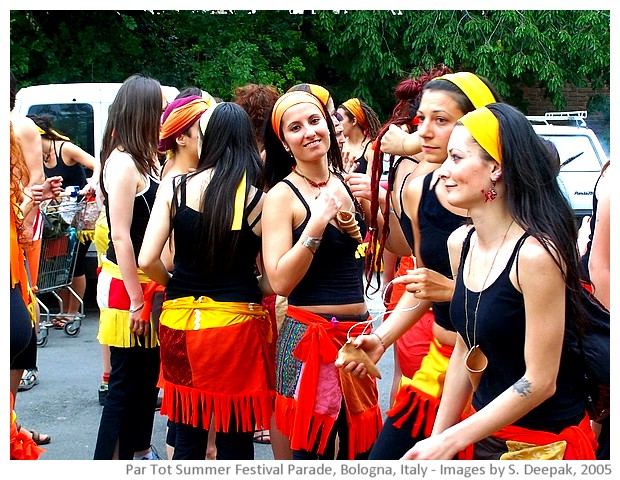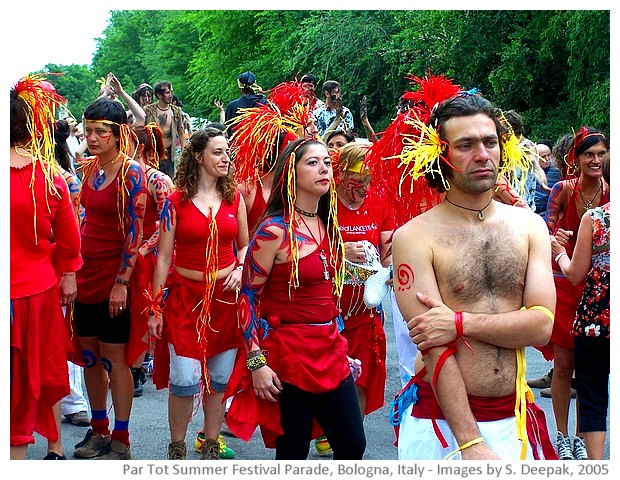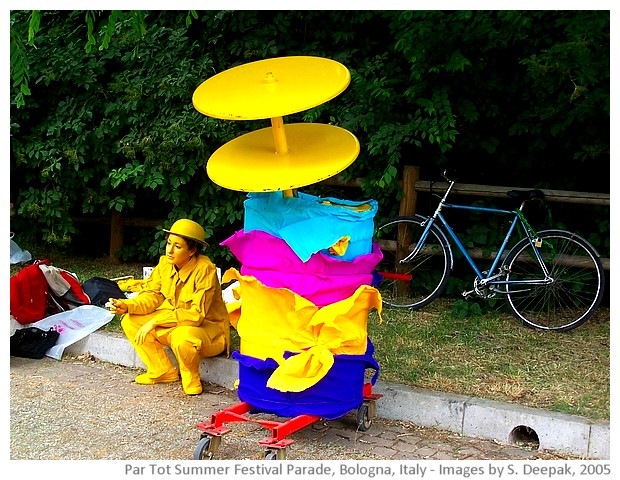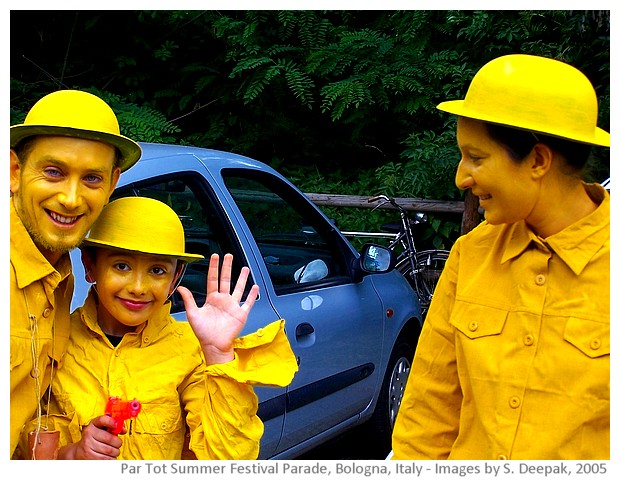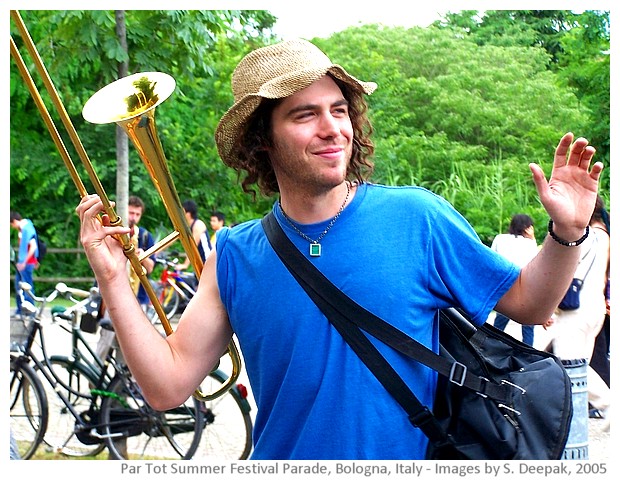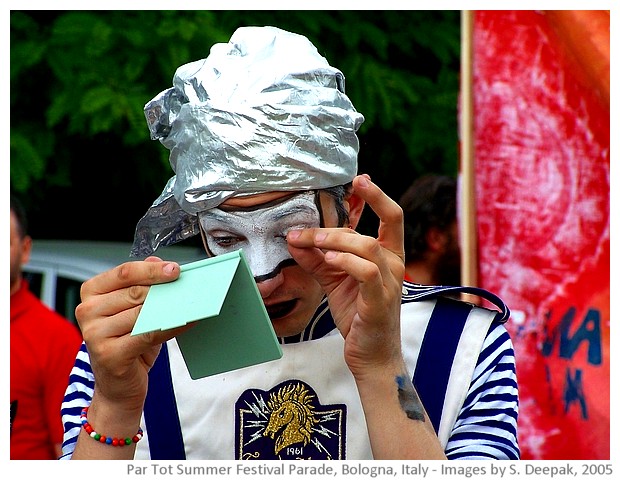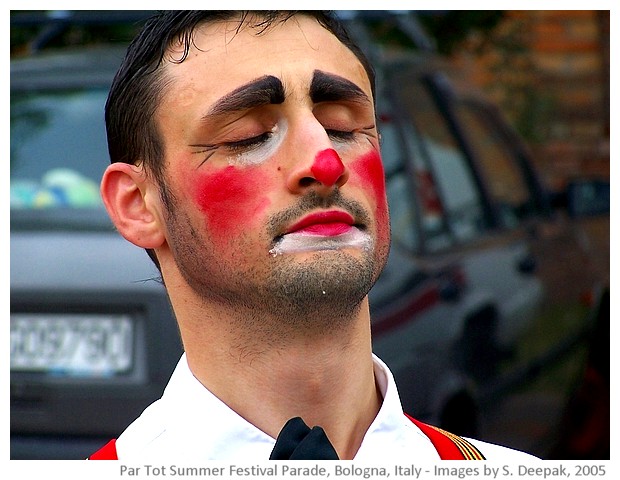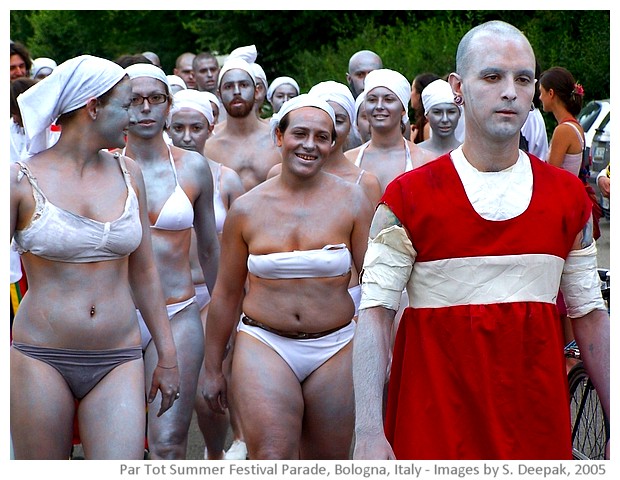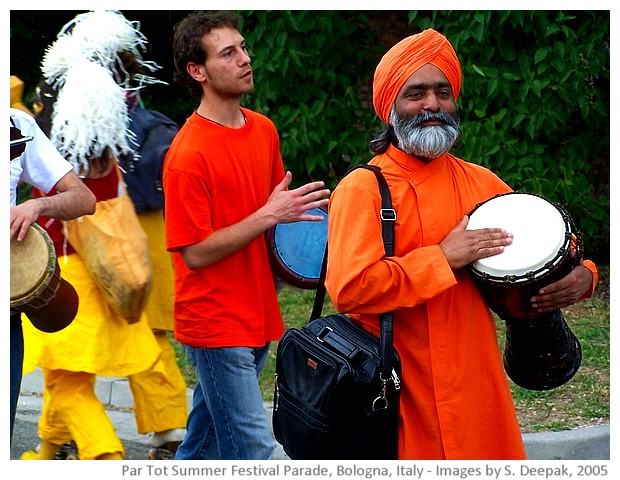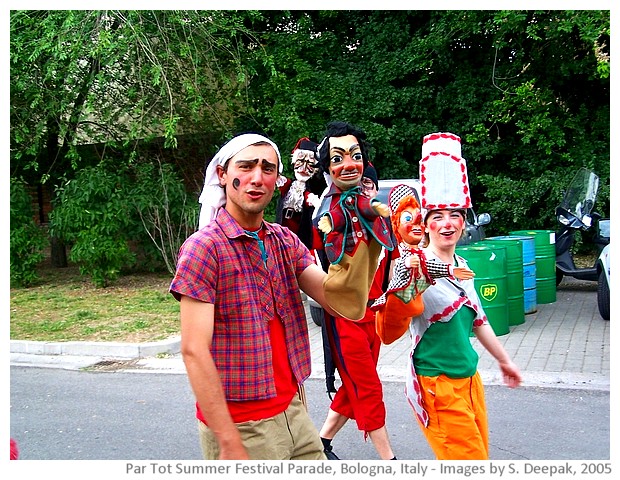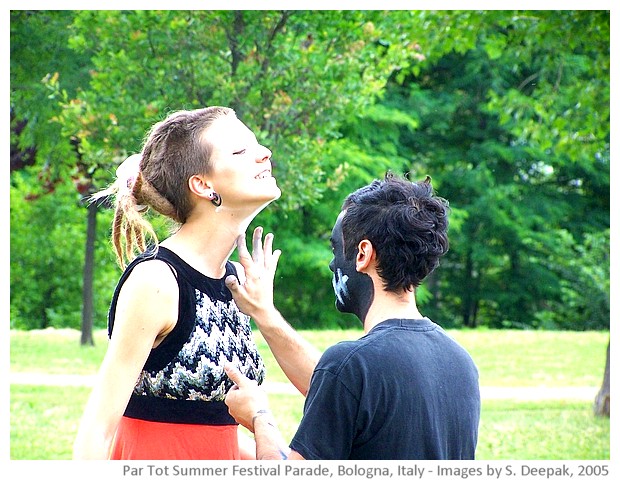 If you like these images and want to see more pictures of the Bologna Par Tot parade from different years,
check them on the photo-archives on Kalpana
.
***