Cortona
is a small medieval town about 100 km north of Rome. Europe is dotted with such towns, with forts on the the top of hills, made for defending the citties from attacks. Unfortunately many of such citties are ghost towns since living there is difficult.
In Italy, the road from Rome to Florence has a number of such cities placed on the top of hills, the most famous of which, is
Orvieto
, with a wonderful cathedral.
Watching
Cortona
from the base of the 700 meters high hill is like looking at a little monkey holding on tightly to mother's tummy, afraid of falling down. The houses look as if they are going to come crashing down on your head any time. Walking around in the town gives a strange feeling as if I am a monkey moving around at the top of trees. In between the houses, I can see the empty space and the far away valley below.
I was there only for one day, for a meeting. We arrived late at night and slept in a monastery. Early in the morning, I woke up and decided to take a look at the city before the meeting started. In the main square of the city, a flock of English tourists was waiting for their bus. In the square in front of the municipality, there was a big card-board piece of water melon for some festival, later in the day. In fact, all Italian cities seem to be busy with summer festivals. The thing that I liked most about Cortona was looking at the stairs going up and down, ending in small dead-ends or finishing at the edge of the hill into nothingness.
Once the meeting started, there was no break till very late in the night and then we started back our journey to be back in Bologna.
Riju went back on last Sunday but it seems a long time ago. Time seems to rush past so quickly. I did manage to complete a
Hindi story
recently -
Tumhara Patra
. It is influenced by American writer
Pat Conroy
, who writes about tyrannical fathers and children who carry the scars of their childhood in their souls, never really coming to terms with them.
Here are some pictures from the Cortona visit: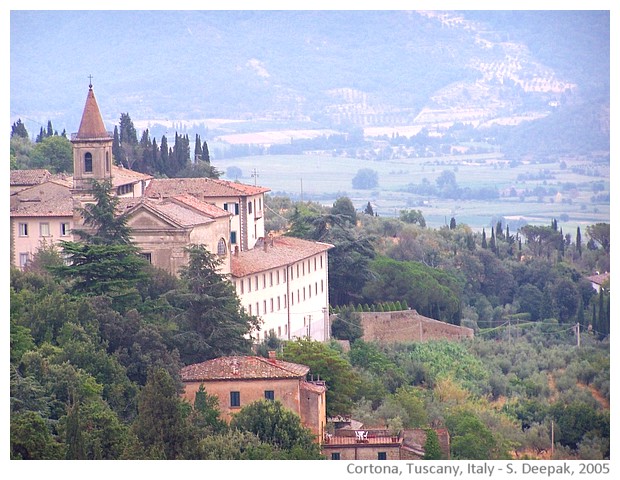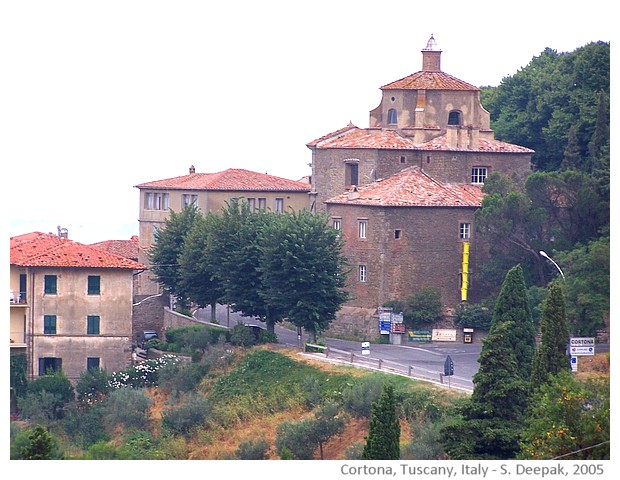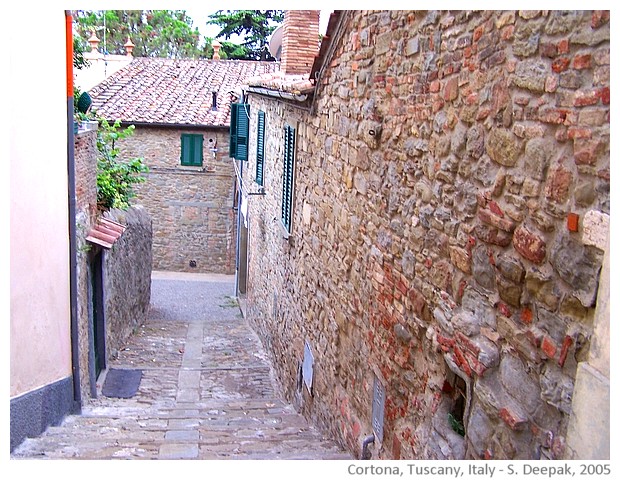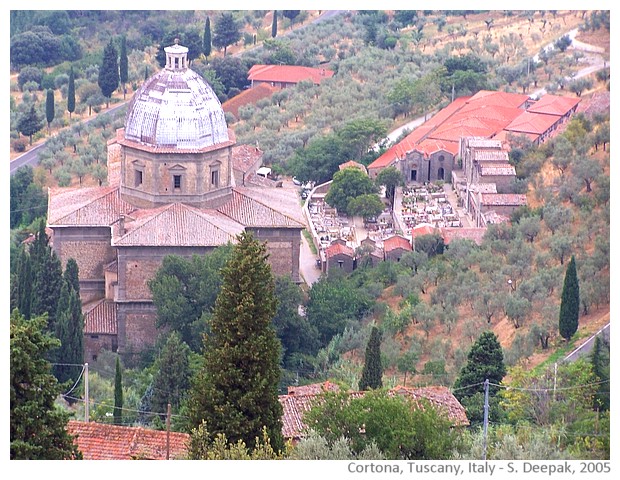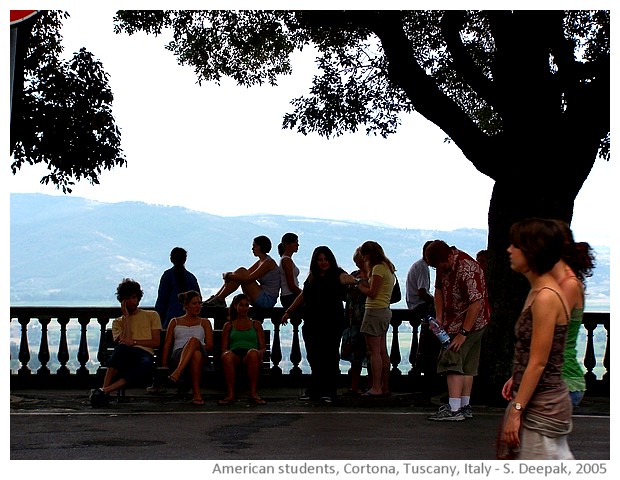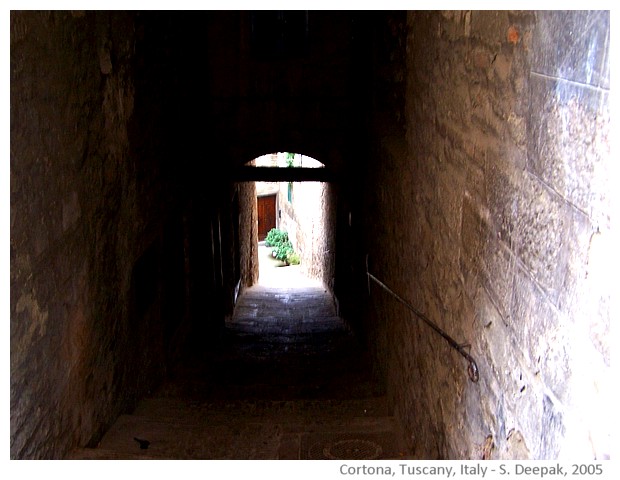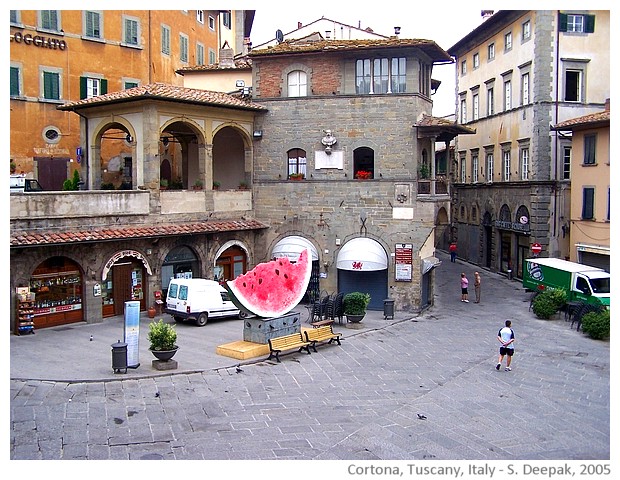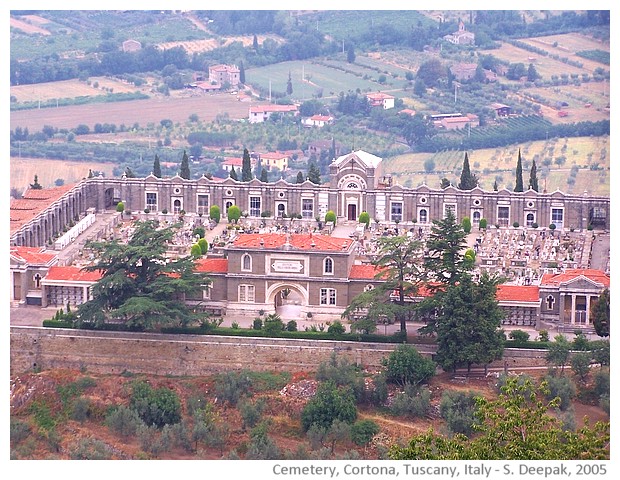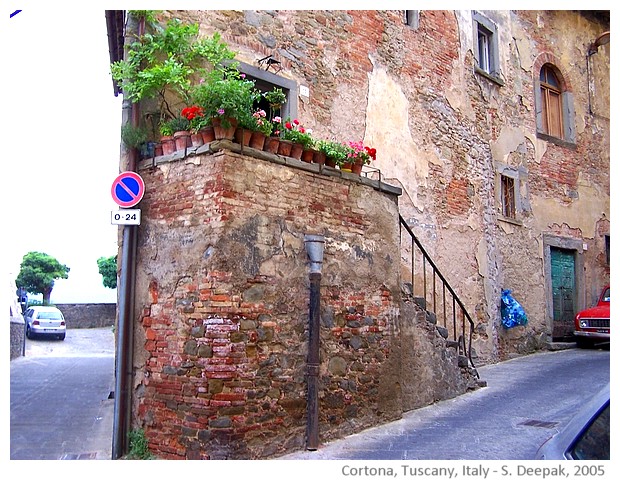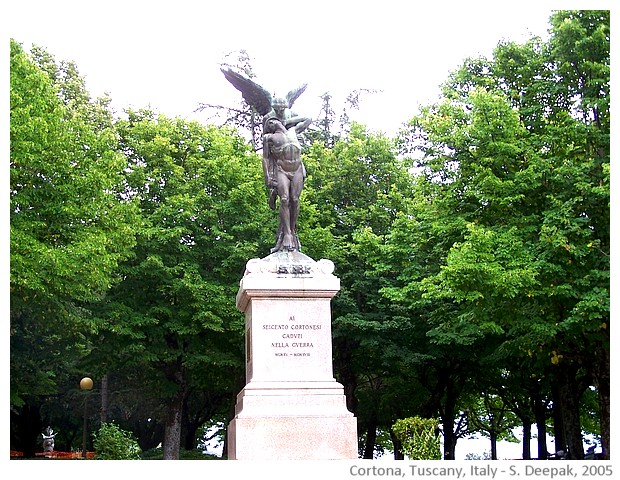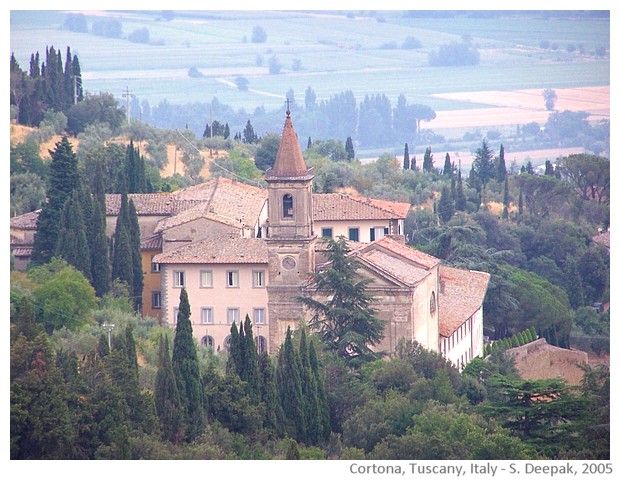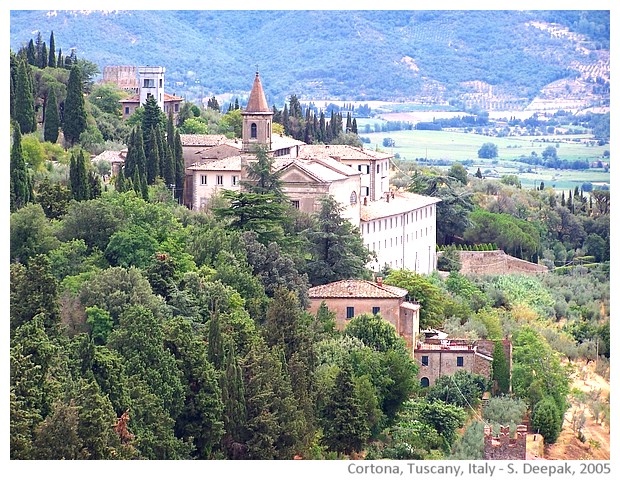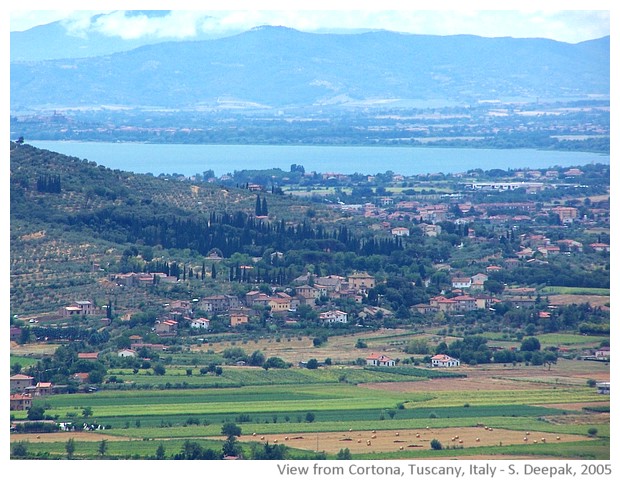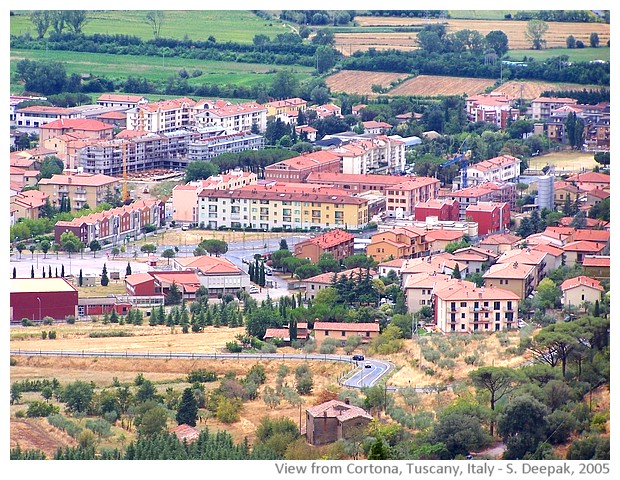 ***