After a long long time, I finally made a drawing.
There was a time, when I made drawings regularly and even tried with computer art. Then for the past 6-7 years, I had stopped drawing anything.
It is in ink on paper and then scanned. It is not bad and I am happy that even after so many years, I have not completely lost the skill!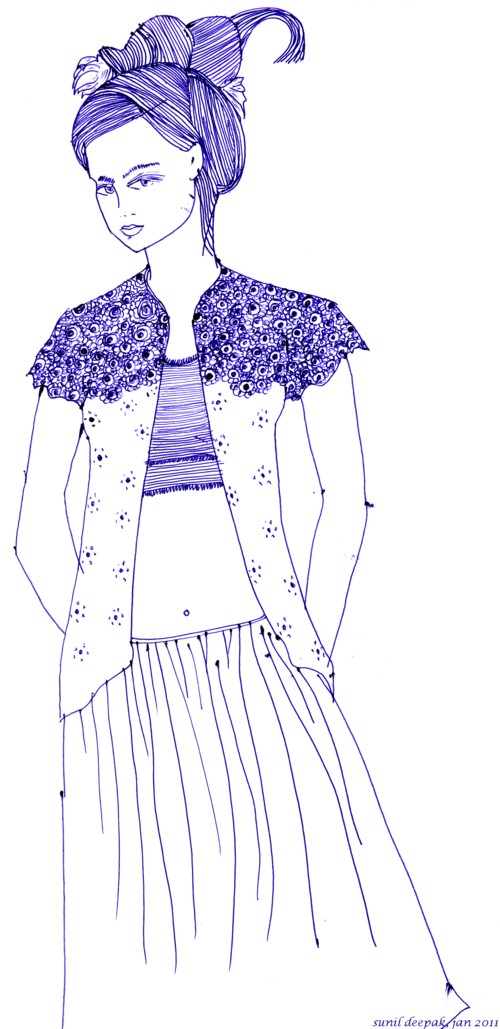 OK, the belly button is probably inspired from
Sheila ki Jawani
, so what? BTW, what a stupid film is TMK, couldn't sit through it.
But do you like my drawing?