This post has been stimulated by the book "
How music works
" by
David Byrne
of the
Talking Heads
music group. It is about my musical memories as well as, presentation of some of my music related images.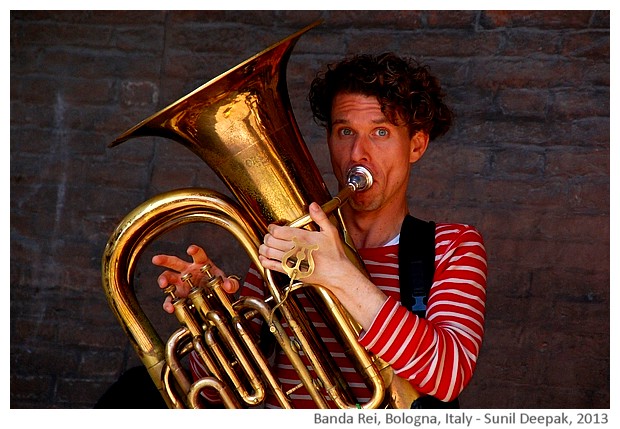 David Byrne's book has been a revelation – bringing an understanding about an area about which I had never thought before. Most persons like or even love music. Yet, we have no idea about how music is made and appreciated today. In the book, Byrne writes:
"Just as theater is an actor and a writer's medium, and cinema is a director's medium, recorded music often came to be a producer's medium, in which they could sometimes out-auteur the artists they were recording."
This surprised me very much - would you have thought that recorded music is a producer's medium and not the medium of the artist singing or playing that music?

When films had changed from the silent era to the talkies, there was a big change and suddenly actors who had dominated the silent movie era, were left without work. Similarly, each technical change related to the music recording and distribution – from radios to gramophones to tape recorders to CD players to MP3 players, affected and changed the way the music was played, recorded and understood, Byrne explains in his book. Where you played the music, from a jukebox in a noisy bar or in a concert hall, also influenced it. For example, why does an average song's duration is around three and a half minutes all over the world and across different languages and cultures? Read Byrne's book if you like music, it gives you an insight into things about music that today we take for granted.
My musical memories
My first memories of music are linked to the Bush transistor my parents had bought in 1963. It was the time when Laxmikant Pyarelal had come out with Parasmani and were dominating all music charts. It was the time of Amin Sayani presenting the Binaca geetmala on radio Ceylon. Listening to radio Ceylon was not easy, finding the station on SW2 was tough, but there was no choice because at that time there were no sponsored programmes on Vividh Bharati. Guide had come out in 1965 and I remember the first time I had heard Kishore Kumar singing "Gaata rahe mera dil".
Amin Sayani also did 15 minutes long film-trailor programmes that presented the main story, actors, some dialogues and songs from new films. I remember listening to one such programme about "Phool aur patthar" and Meena Kumari's voice from that film.
Around 1966-67 I had first seen the gramophone with the handle on the side, that you had to crank up to listen to the LPs. One day I will also have a gramophone, I had promised myself.
Late 1960s had introduced me to the English pop music at my cousin's home, when I had listened to "Delialah" by Tom Jones and the "Sunshine girl" by the Herman's Hermits.
Around that time I had discovered Forces' Request on Delhi B on Friday evenings and thus found out Cliff Richards and Jim Reeves. Songs like "Outsider", "The lemon tree" and "To sir with love", had become my favourites.
During the 1970s, I had discovered the Hindustani classical music. My uncle had introduced me to "Nirguna bhajans" by Kumar Gandharav. Going to night concerts on Rafi Marg, and listening to giants like Vilayat Khan had suddenly made me appreciate Indian Ragas.
During 1970s, I still remember the first time I had heard Prabha Atre sing "Tan man dhan tope varun" and Mehdi Hassan sing "Awaraghi". And I remember my first concert of Kishori Amonkar.
In the 1970s, my aunt had shifted to the staff quarters of Janaki Devi college in Rajendra Nagar and that had given opportunities to listen to maestros like Bhimsen Joshi and Pandit Jasraj.
I had come to the European symphonic music and the opera music only after I had come to Italy in 1980. Dvorak's "In the new world" was the first symphony that I had liked and slowly it had opened the doors to appreciation of other composers, from Verdi to Beethoven. On the other hand, though I loved watching the operas like Aida and Madam Butterfly, I could not appreciate listening to them for a very long time. It is relatively recently that I have started enjoying listening to operas.

Over the last three decades, my work took me to different countries of the world and I started appreciating music from other languages, like Arabic music from Egypt and traditional polyphonic singing from Mongolia.
A visual music tour
Once I started searching for images related to music in my archives, I found that I have hundreds of them. Selecting a few for presenting here was not easy and I had to discard many images that I liked very much. Any way here is my selection.

Let me start with images of music from India - India has such a rich tradition of folk-music, Hindustani and Carnatak music and of course the film music. I like all the different kinds of Indian music.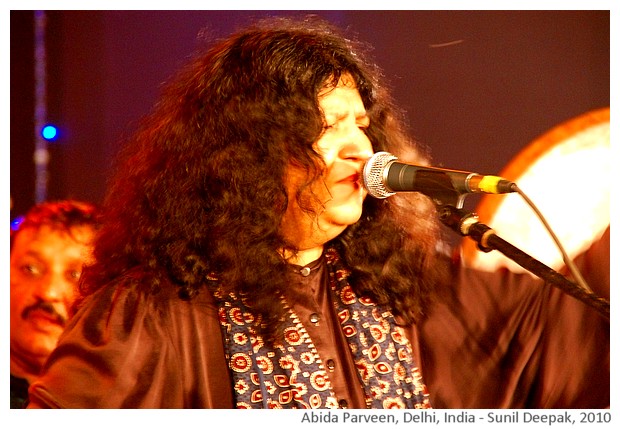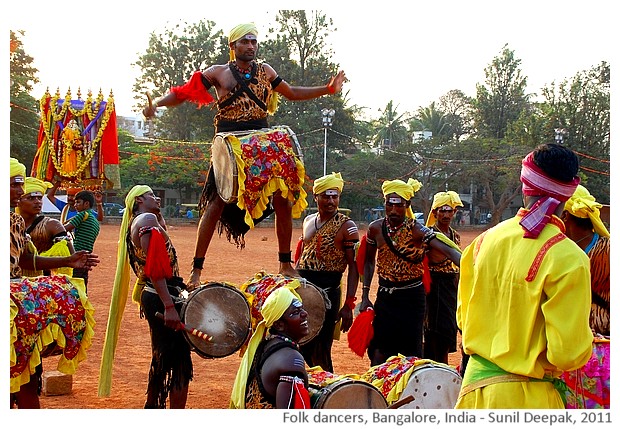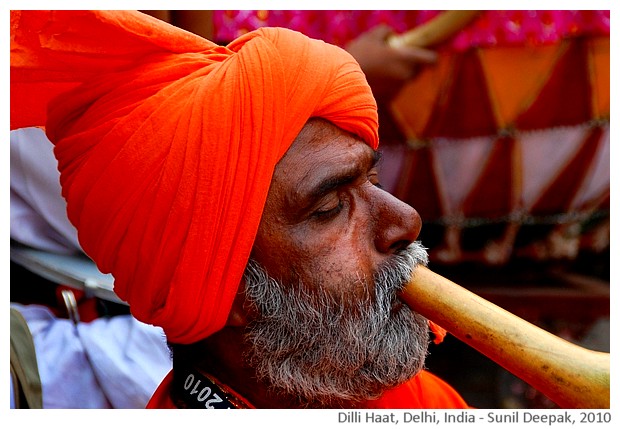 Today where ever in the world you may live, you can usually listen to music from your country through the internet. However in the 1980s and most of 1990s, it was not so - finding Indian music in Italy was not easy. However, Hare Krishna groups had Indian bhajans and I remember buying a Hari Om Saran music cassette from them once. The image below of the Hare Krishna persons singing and dancing is from Prague.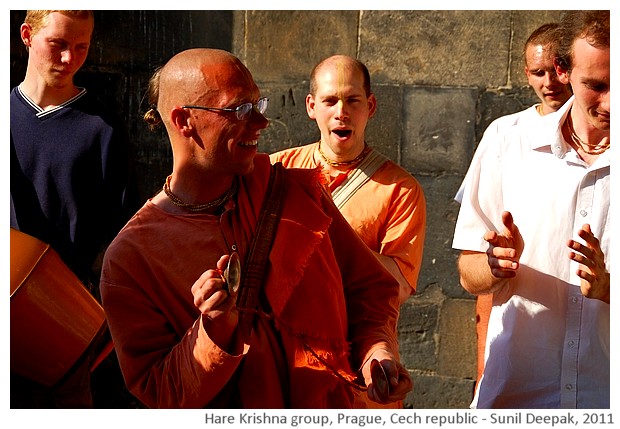 Prague is also where I saw the wonderful sculptures of blindfolded musicians and dancers by Anna Chromy.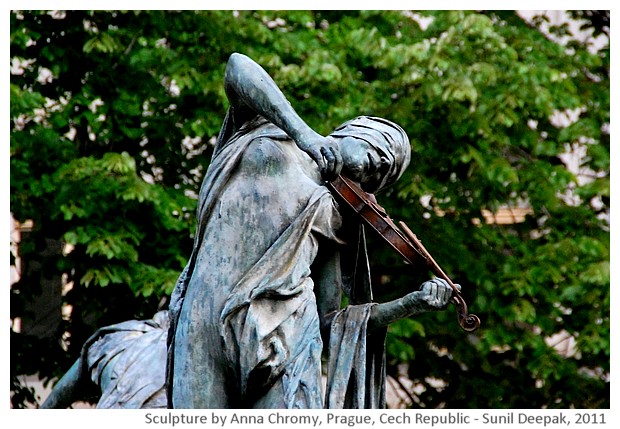 The next image is from London underground, that has a rich tradition of buskers playing music at tube stations and in the metro train. Acoustics of some of the tube stations is marvellous and some of the music I have heard in the tube station sounded absolutely amazing. Like I remember once listening to a busker playing
Ravel
's "
Bolero
" on a saxophone at the Piccadilly station, it was the most beautiful rendering of this music that I had ever heard.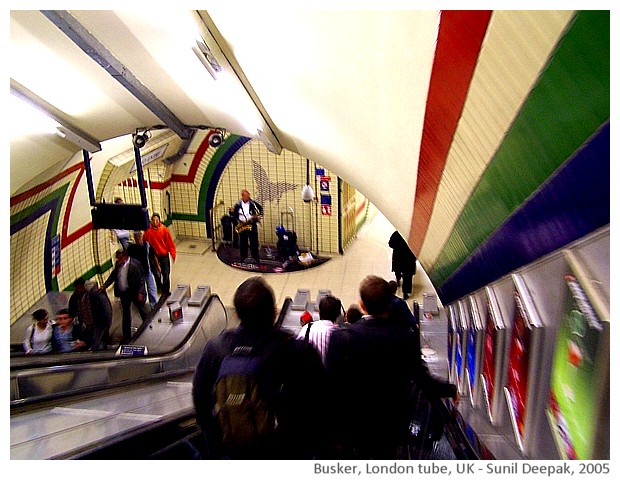 London also has the long-standing musical show on Queen's Eddie Mercury - do you remember him singing "I want to break free"? Listening to him, made my blood pulse.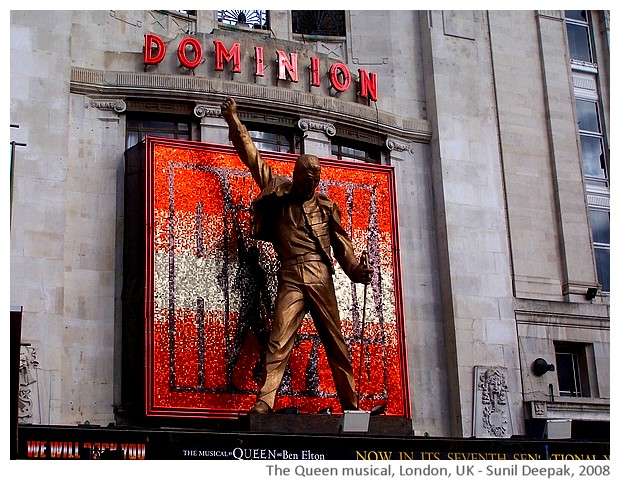 The next two images are from Vienna (Austria) - folk musicians from Slovenia and the statue of Mozart.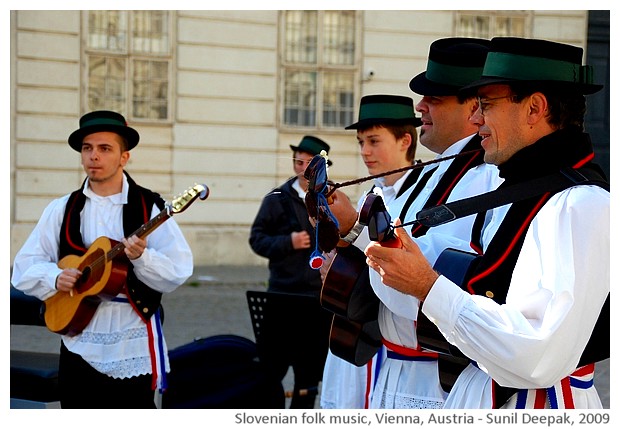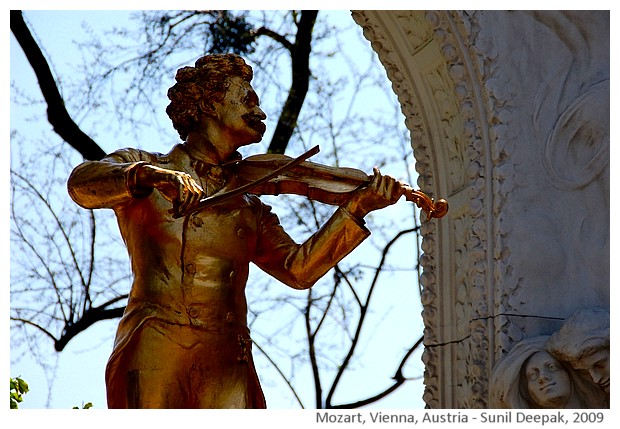 The next two images are from Brazil, from a school that teaches Amerindian and Afro music traditions to children to create awareness and respect for these two cultures that are often looked down in contemporary Brazil.
In different parts of the world the dominating cultures mean that the traditions of the indigenous people are seen as "inferior" - music can help us in changing perceptions and helping people to appreciate the value of other cultures. When I had visited the school in Brazil, I had asked myself if in India, the songs and music of Dalits and tribal groups have specific cultural characteristics in different states of India and are similarly ignored? Perhaps someone who knows more about this, can answer my question?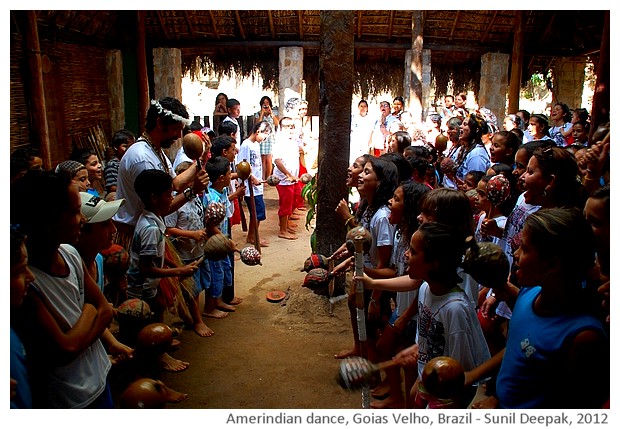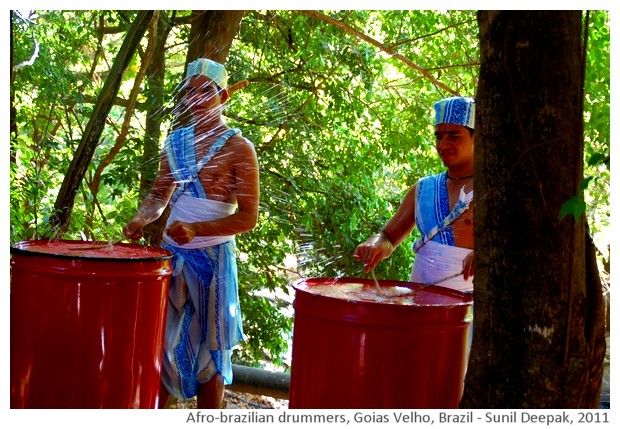 The next two images are from Mongolia. Mongolian traditional singing uses polyphonic sounds to create a special kind of music. I love these ancient melodies, usually sung by men, that seem to come from somewhere deep inside them. The second image has chanting of Buddhist prayers by the monks, an ancient tradition of sacred music that has the power to touch me deeply.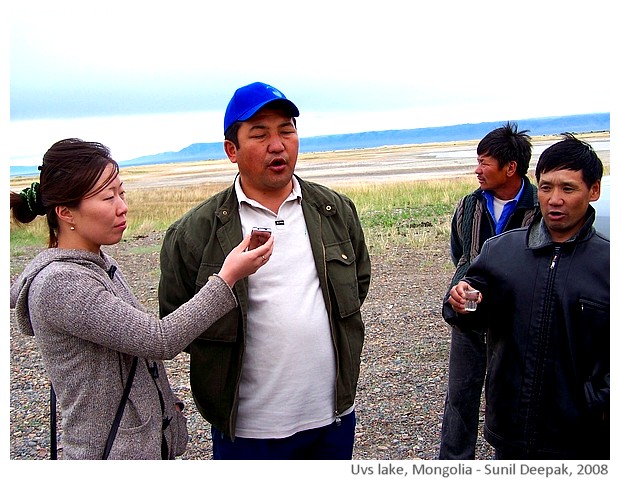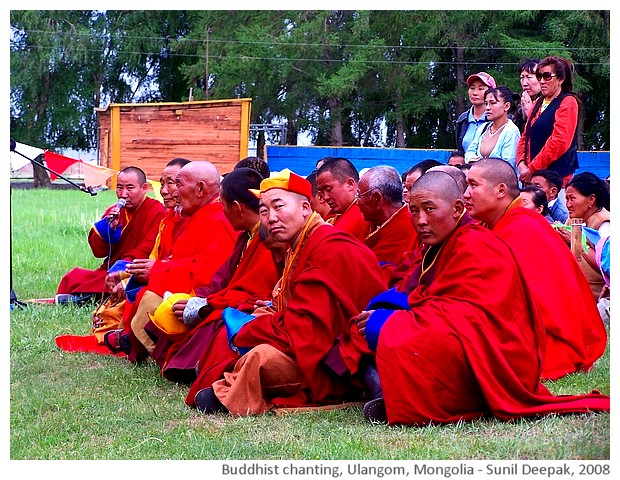 During my journeys in China, I had the opportunity to listen to both traditional music as well as the pop Chinese music. While ancient Chinese traditions received a blow during the cultural revolution and were ruthlessly crushed, in the last twenty years, many of those traditions have re-emerged. The next image presents a guy singing a modern song.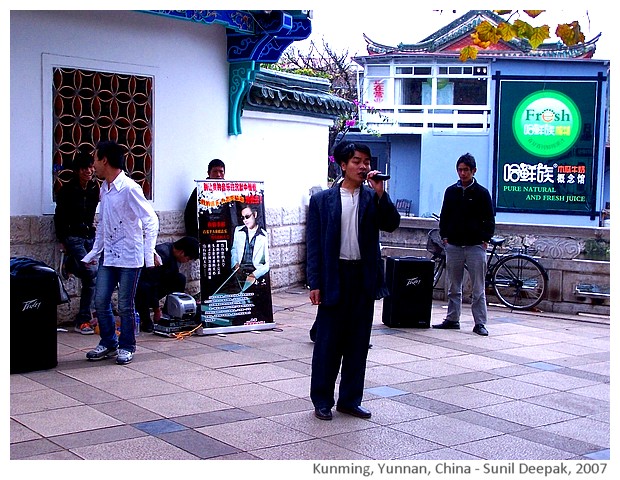 The next two images are from the annual buskers' festival held in Ferrara (Italy) in August. I love the street artists and thus I like visiting Ferrara to listening to them from different parts of the world.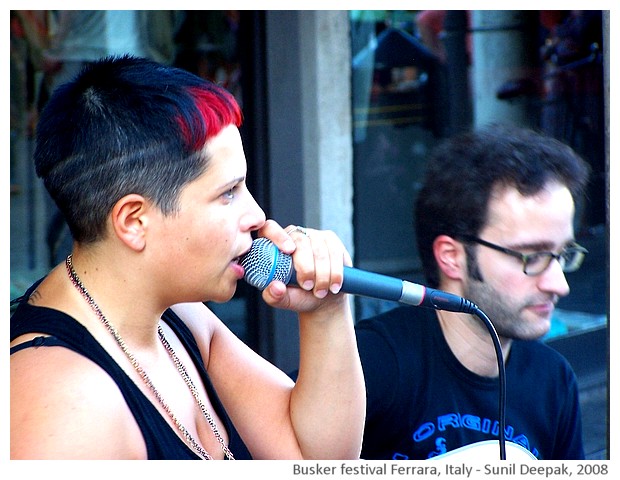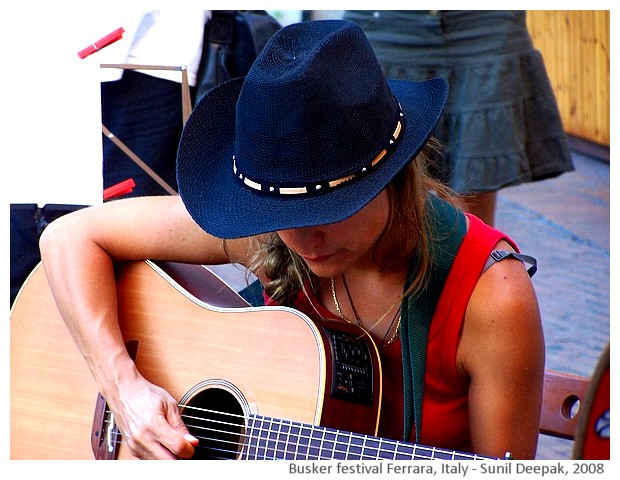 The last images of this post are all from Bologna, the Italian city where I live. Bologna is culturally very active city and every visit to the city centre presents some new opportunity for listening to live music.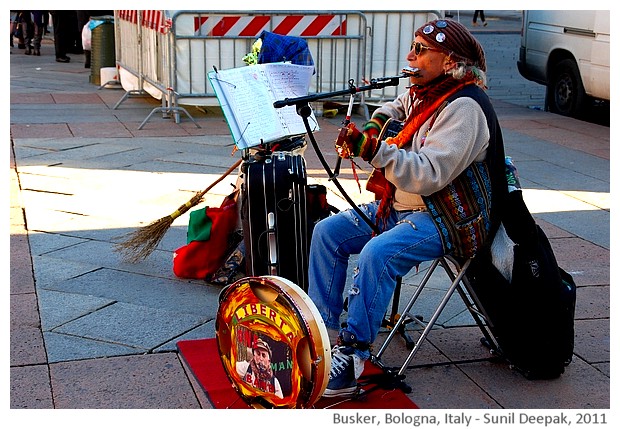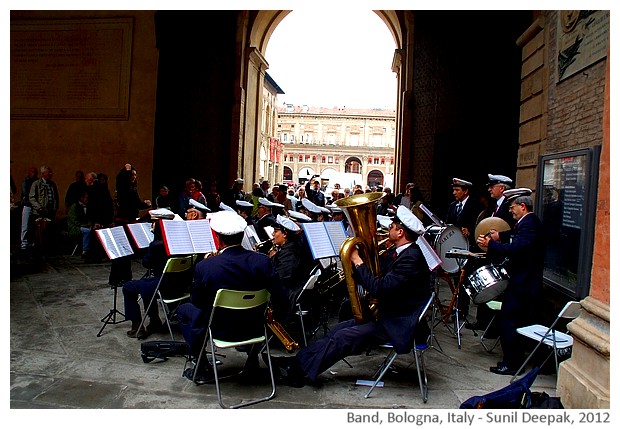 The next image is from the music museum of Bologna, one of the most interesting museums that I have seen, presenting notations, music books and instruments from different parts of the world.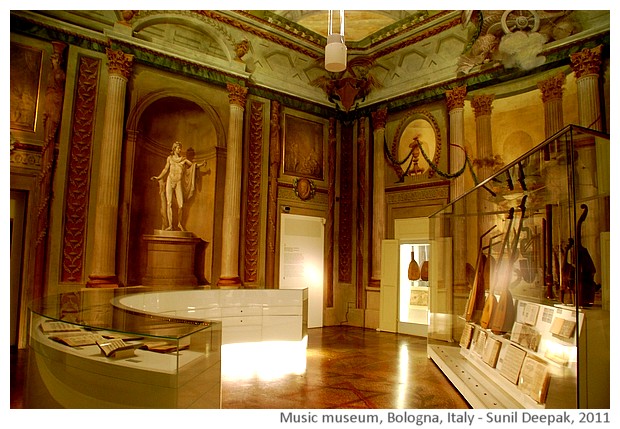 The last image of this post is of Dr Ashwini Bhide, a Hindustani classical singer from India, during her performance in Bologna. I like her singing very much and one of her bhajans, "Ganapati vighnaharan" is my favourite. During her concert in Bologna, she had sung that bhajan for me and it remains one of my most cherished musical memories.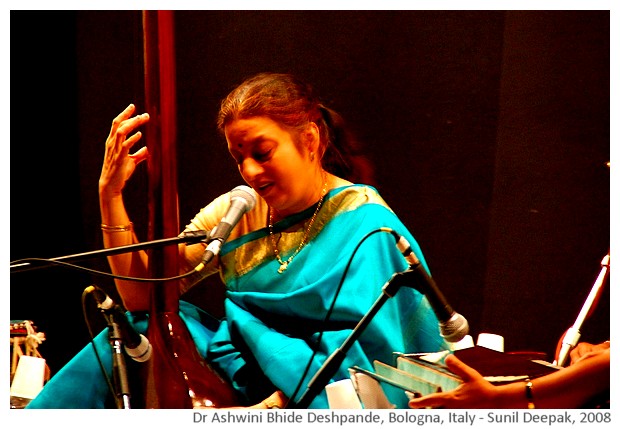 I hope that this post has stimulated your musical memories! Wish you all an enjoyful walk down your musical memories lane.