I like buskers, the street artists. While sitting in the train or in the metro and having someone play music, I love it, and sometimes they do play wonderfully.
Growing up in India with the strong class mentality does not help us to relate with persons easily and I think that, to appreciate street artists, we need to get over our classist way of looking down at persons. I don't like it when people are rude to them or when they treat them as beggers.
My favorite town for the way buskers are treated, as almost "official musicians", is London that has areas marked for them at some underground stations, (though with the bombs and terrorists, perhaps that won't last very long!).
Last night we went to buskers festival. This annual festival is held in Ferrara, about 50 km from Bologna, and it brings street artists from all over Europe and sometimes from beyond, to be treated as artists and not just as persons trying to earn a living. Ferrara is a beautiful city and the Estense castle in the city centre is a jewel. The whole central part of Ferrara has been declared a world heritage site by UNESCO.
For four hours we went around the city centre. Every ten meters, there was a different artist playing music and the city was teeming with tourists. A mother and daughter duo from France, a group of Spanish girls singing and dancing flammenco, magicians and clowns, dancers from Brazil, trios playing classical music, jazz artists, tarroc card readers, and even a girl who claimed to tell your future by looking in your eyes and had a long queue of persons waiting for her to look in their eyes - there were so many street artists. It was impossible to see all of them, there were so many!
The pictures below are from Ferrara visit yesterday.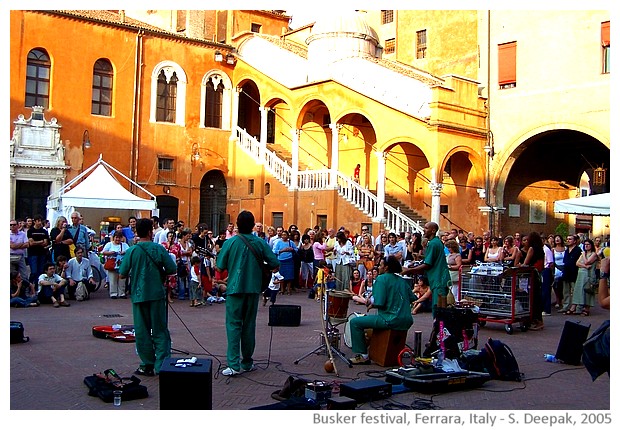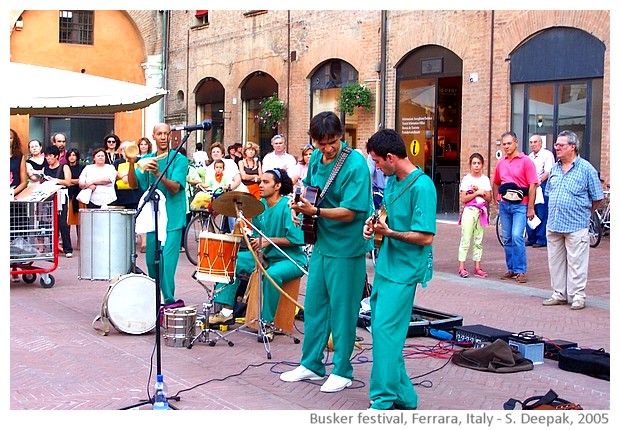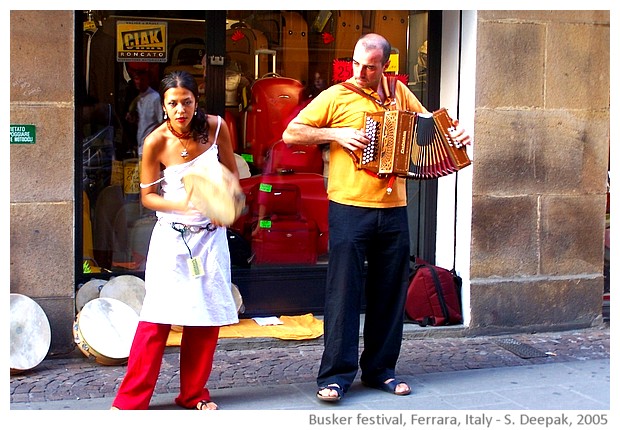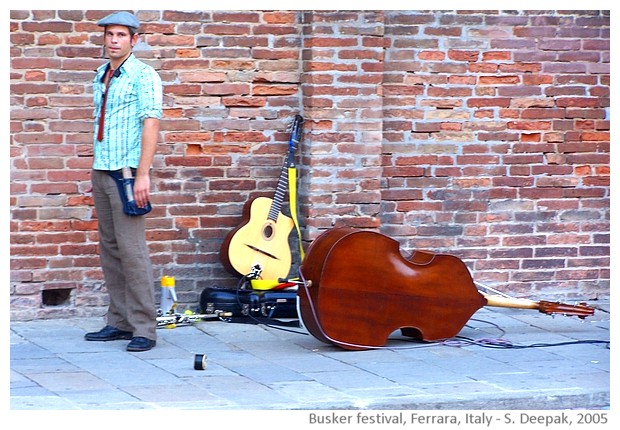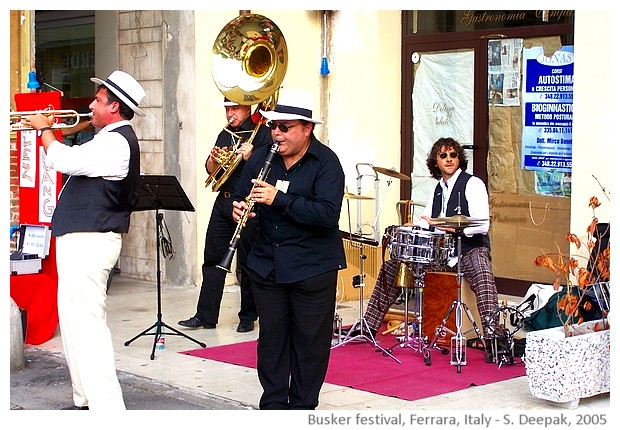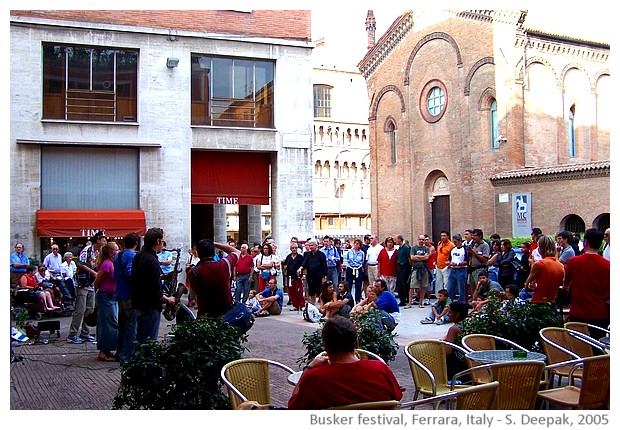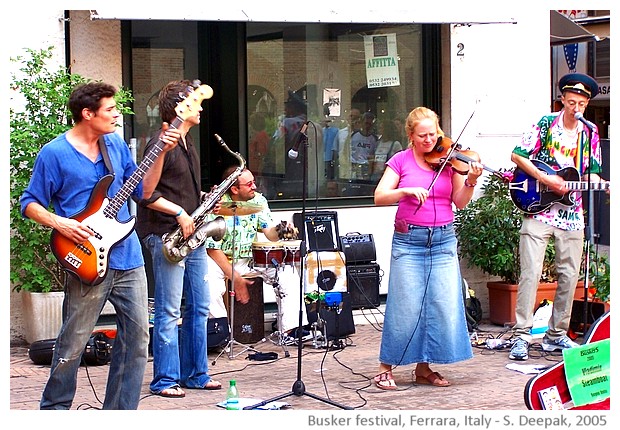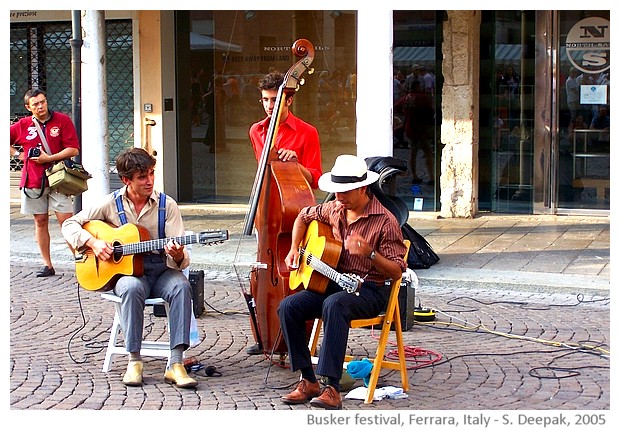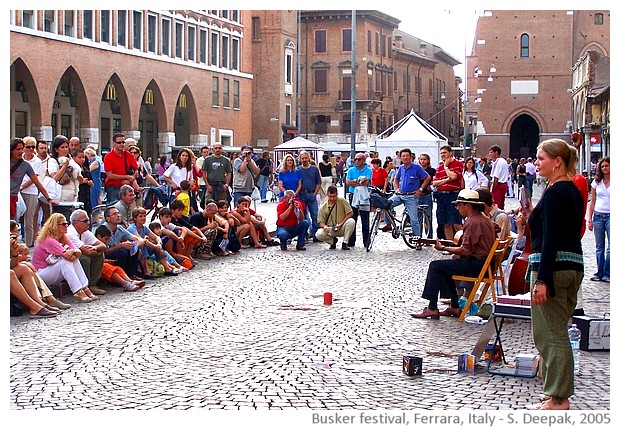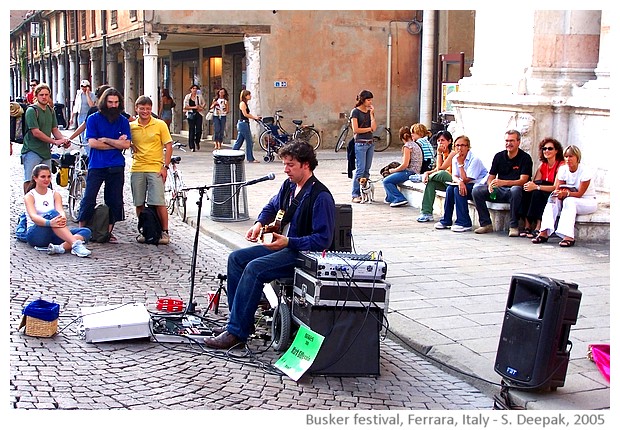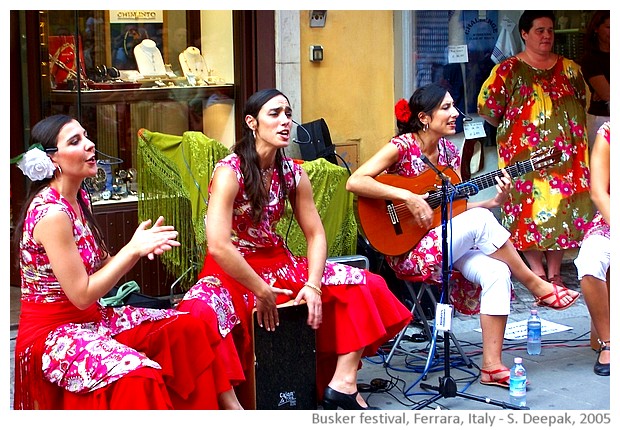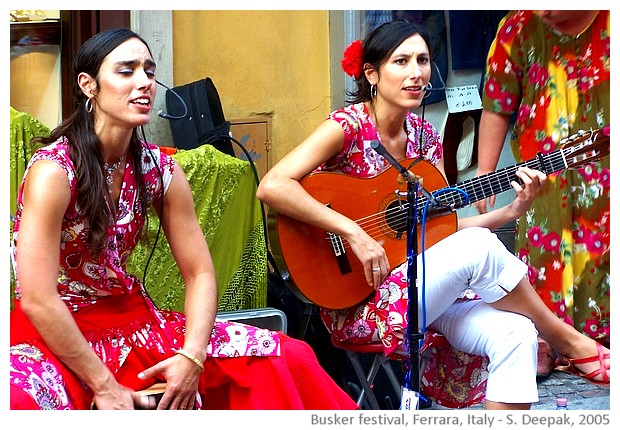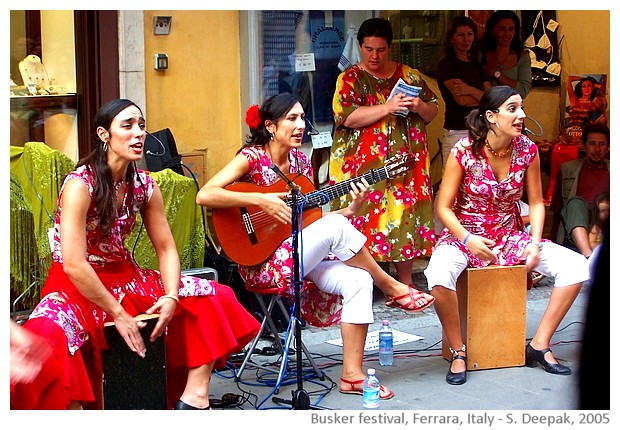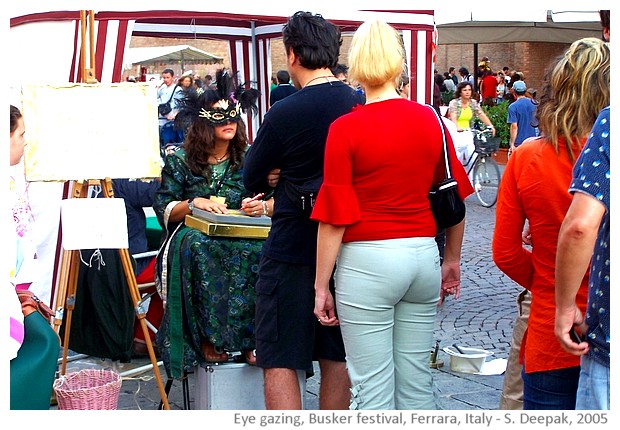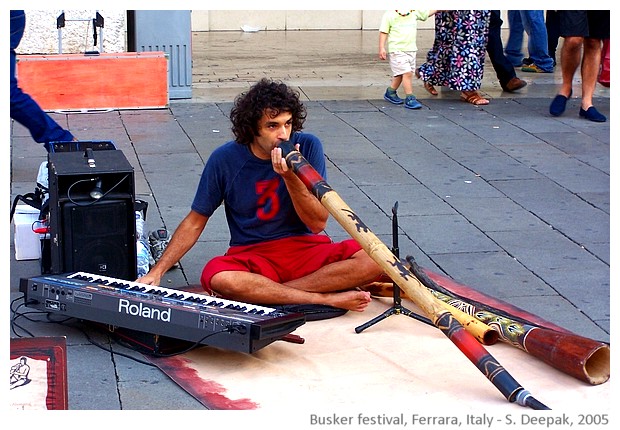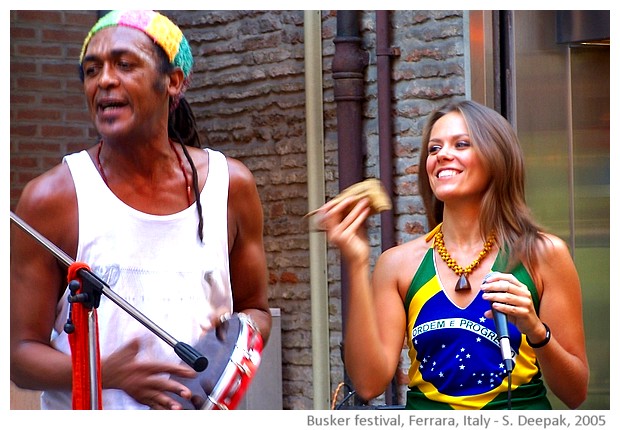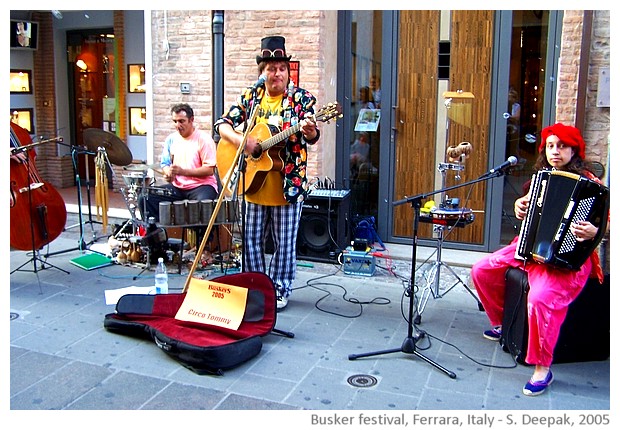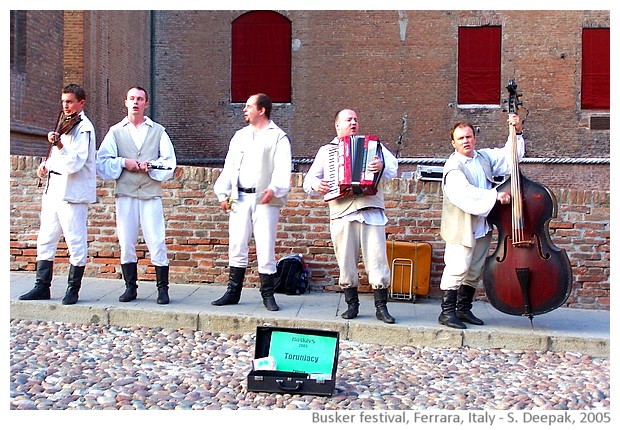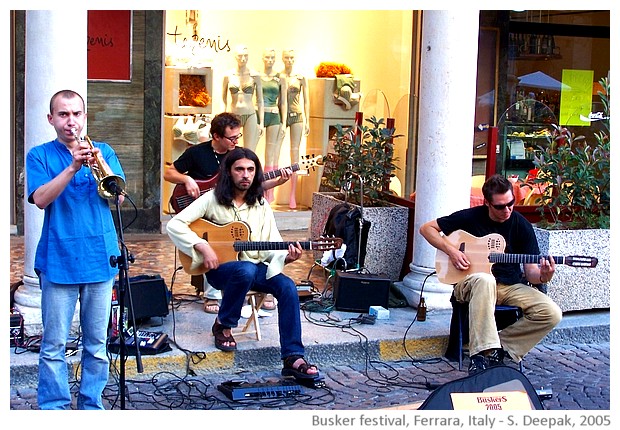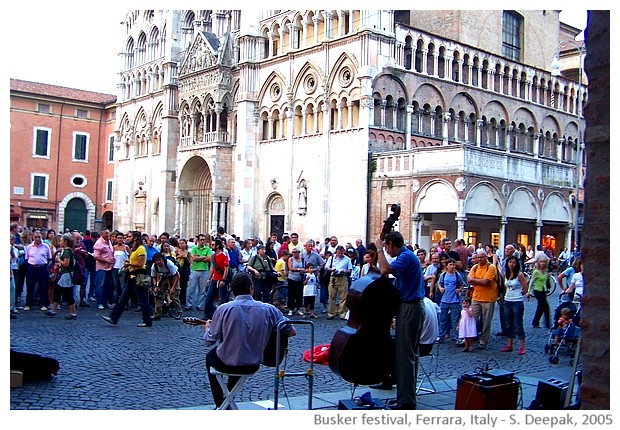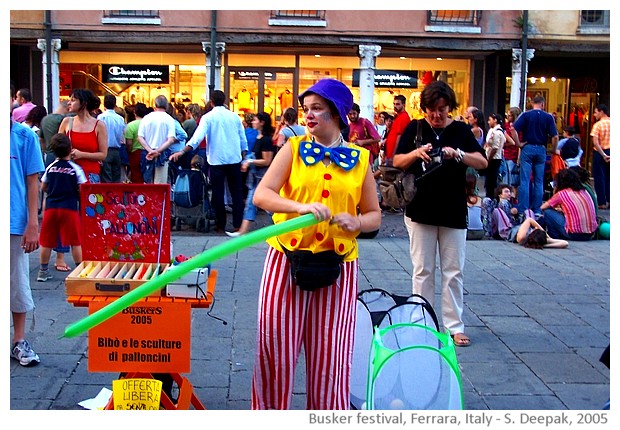 ***