On 11 December 2013, the Supreme Court of India overturned the earlier High Court judgement that had blocked art. 377 of Indian Penal Code. I think that it is a sad moment for all of us - for the GLBTIQ community, their families and friends as well as for all those persons who believe in equality and dignity of all human beings. I write this post in solidarity with all of us and present some of my pictures from the GLBTIQ Pride Parade held in Delhi in June 2009.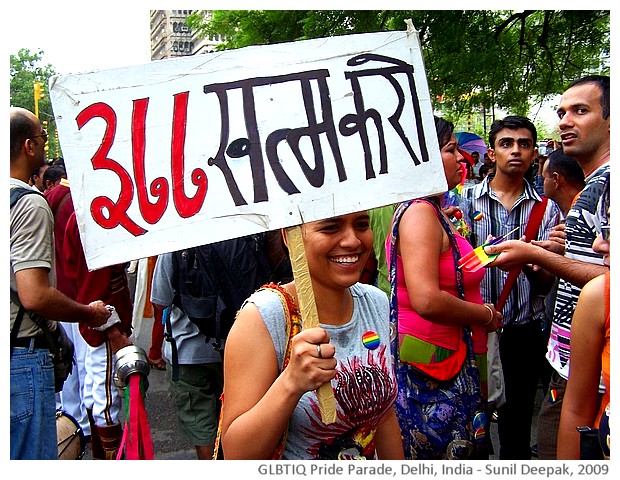 I think that the decision of the two judges to overturn an earlier verdict of high court, saying that it is the duty of the legislators to change the laws, is not in line with the active and progressive role played by the Supreme Court through a series of public interest litigations over the past decades.
The charge of "homosexuality is against nature" is perhaps an issue of insecurity and religious orthodoxy. In Frontpage, Jay Mazoomdaar has written a very interesting article about
same sex relationships in nature
while Krishna Udayasankar has written about
same sex relationships in Indian mythology and sacred literature
. However, I do not feel that rational arguments like in these two articles can change the opinions of those who do not wish to understand. Some of us can change only through personal experiences, may be when our children, friends or colleagues open our eyes to their suffering because of the discrimination and unjust laws.
I remember my march with the GLBTIQ (Gay, Lesbian, Bisexual, Transsexual, Intersexual and Queer) pride parade in Delhi in June 2009, before the High Court judgement. The growing list of alphabets in the "GLBTIQ" is itself a sign of how many diversities are part of human nature, and how difficult it is to divide the world into narrow boundaries of heterosexuals and homosexuals. Do they really think that this diversity can be swept under the carpet or hidden inside a closet by this judgement?
I hope that this judgement will become a stimulus for more persons to join the struggle for a change. Here are a few of my images from the 2009 GLBTIQ pride parade: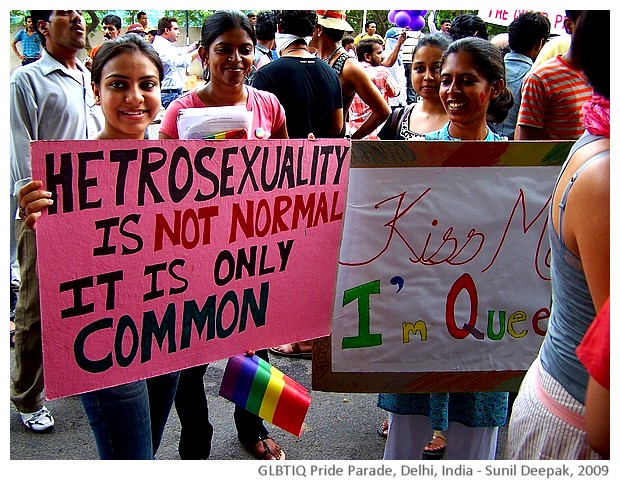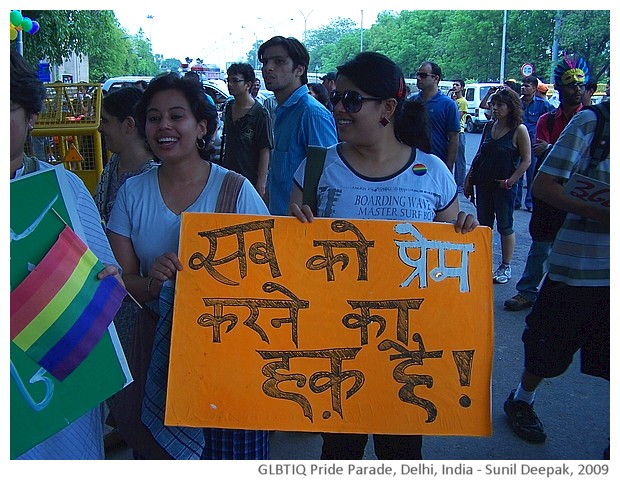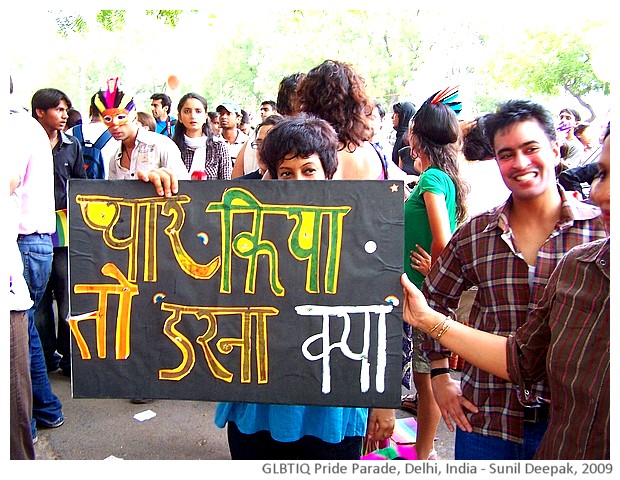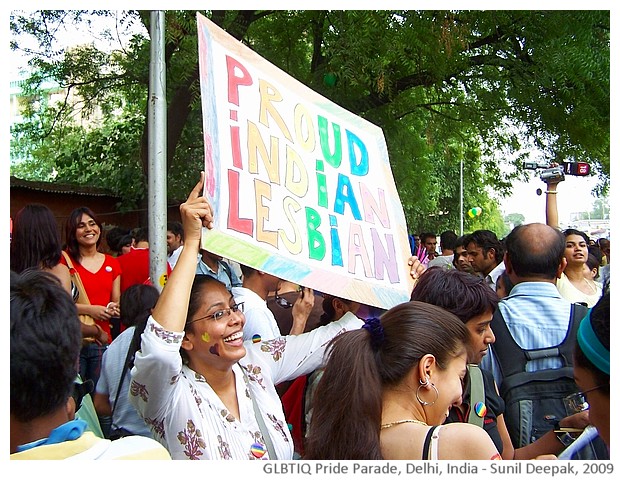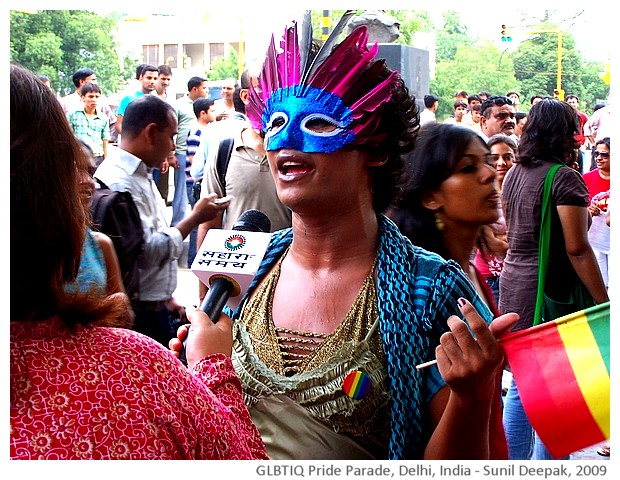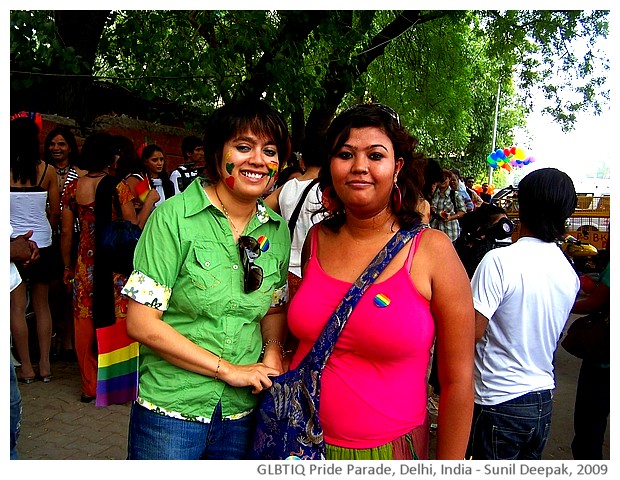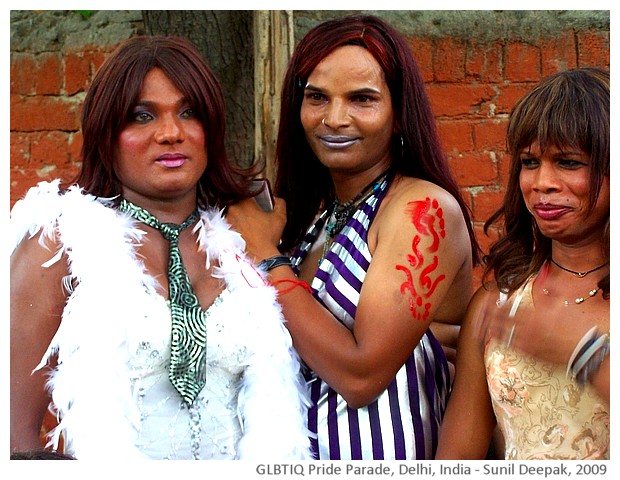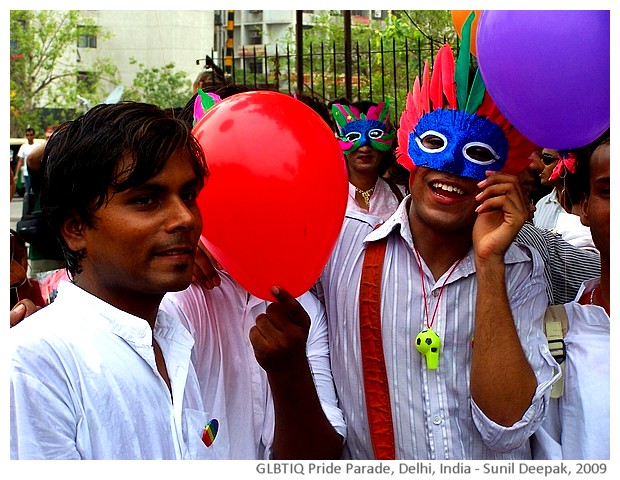 I wish for an India that respects human rights, where we empathise with other human beings and where we all fight for the human rights of everyone. In any case, art. 377 is only about sex and about criminalisation of the same sex relationships. There are so many other ways in which our societies discriminate and exclude the persons who dare to come out about their sexuality. So let our struggles continue, not just for changing art 377 but also for all other discriminations and injustices.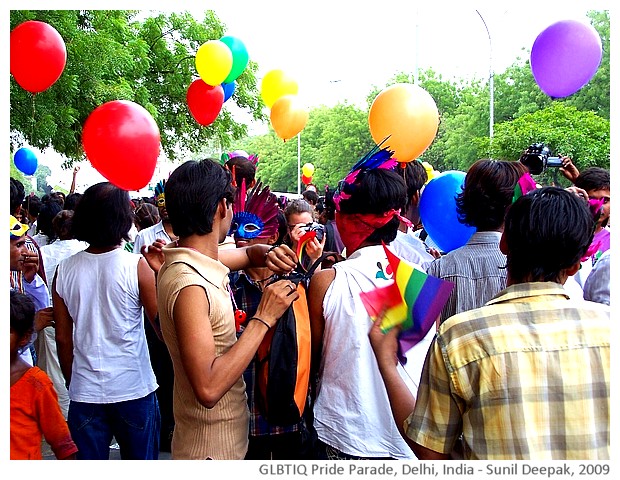 ***